RENT our SCREENS, or the entire THEATRE, for High School Graduation Ceremonies or Events, Concerts, Corporate parties, On-screen venues like Dance Recitals, Charity Events, etc. Go to the Contact Us page on our website, or email us at info@elmroadtripledrivein.com to inquire about details! We are taking reservations now, so get your event booked soon at The Elm Road Triple Drive-In!
Currently CLOSED for the season. See you in Spring 2021! Our most sincere THANKS to all who visited the Elm Road Triple this past 2020 Season! This season marked our 70th year in continuous operation, & was definitely one we will never forget, due to the challenges of COVID. But we were so thrilled to bring some happiness to many local students in the area with our first ever on-screen graduations, on-screen dance recitals, & even some on-screen concerts! We truly converted "retro" into "hip" again! We hope your memories of summer evenings spent with us will resonate throughout the coming winter & New Year! YOU are what makes every anniversary possible for us!

We look forward to seeing you in Spring 2021, & we hope you will encourage your family, friends, & neighbors to re-discover the magic of the drive-in, too!

Stay safe & healthy!

NOTE: Our season usually runs from early April thru October, but it depends on the weather & other factors.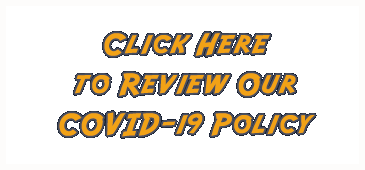 For 70 years, this original family-owned & continuously operated drive-in theatre has endured, bringing the finest in blockbuster movies & family entertainment to the tri-county area!
YOU are what makes every anniversary possible for us! We hope you join us this 2020 season for a memorable night of entertainment at our nostalgic drive-in theatre! Great movies, great food, great fun....and always a double feature for one low price! And please remember... don't bring food, bring your appetite, and visit our beautiful Concession Facility for so many delicious snacks, dinner, or desserts! Please see our Showtimes Page for our current movie schedule, plus additional information that will be helpful to know about our drive-in! We hope you will plan your visit soon, and experience the magic of this triple screened drive-in movie theatre!
Out with the old & in with the new!
The Elm Road Triple Drive-In recently installed BRAND NEW Digital Projectors on all 3 of our giant outdoor screens! We now have the LATEST, state-of-the-art digital projectors available on the market, & designed especially for use in drive-in theatres! As the motion picture industry has changed from 35mm film to a digital format, we have changed too. This was a huge capital expenditure for us, but it has greatly enhanced the quality of your viewing experience. If you're a regular at our theatre, we thank you for your continued support! If you have never visited our drive-in, we encourage you to come & experience the perfect blend of the old with the new at The Elm Road Triple Drive-In Theatre in Warren, Ohio! Great food, great fun, & always affordable!
Thank you for your support!!