There is a $10 Food Permit (per car) for bringing in food or drink from elsewhere. Food sales are vital to the survival of all drive-ins, since a large portion of our movie ticket revenue goes back to the film companies. Your support is appreciated! Learn more on F.A.Q. Page.


Hear the movie in FM Stereo through your car radio or bring your own boom box. We also offer Radio Rentals at the Express Window of our Concession Facility. Rental Fee is $4.00, plus Driver's License & $10 "cash only" Security Deposit required.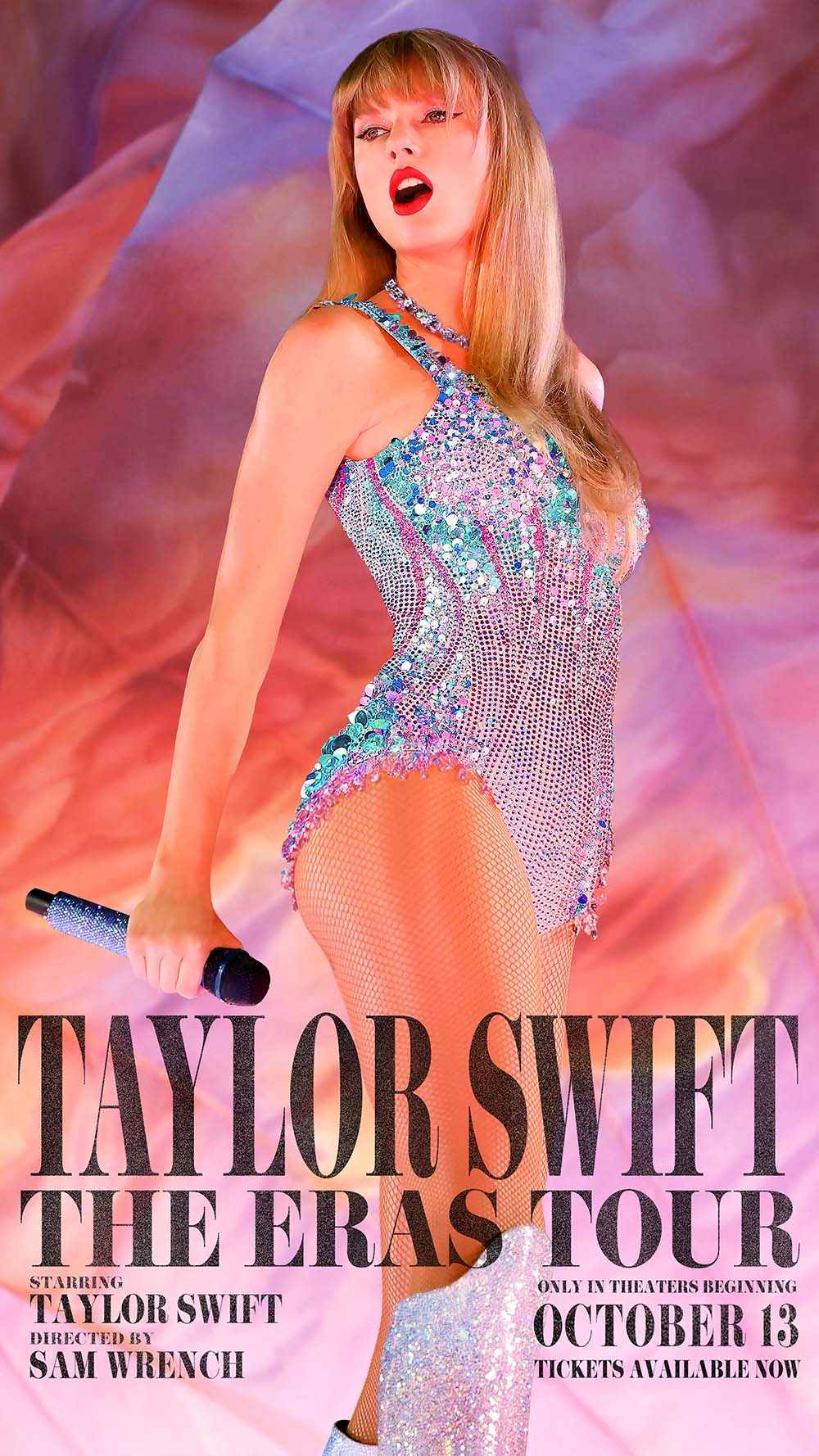 TAYLOR SWIFT | THE ERAS TOUR Concert Film
at The Elm Road Triple!
OCTOBER 13, 14, & 15, 2023 (Fri, Sat, & Sun)

We have been carefully planning all the details so that this event runs as smoothly as every night here at the Elm Road Triple! If you've visited us before, you already know we always strive to bring you the BEST entertainment experience possible with everything we do! We heard all the Swifties loud & clear in all your messages & comments to us recently! Come & experience this concert movie with us, singing under the stars with other Swifties! 3 GIANT screens…3 times the FUN…acres & acres of parking! Here's what we know so far:
Opening weekend for TAYLOR SWIFT| THE ERAS TOUR begins Fri, Sat, & Sun (Oct 13th, 14th, & 15th). We plan to open our gates much earlier than usual, at 5:00pm on that Fri & Sat and at 6pm on Sun! We want to allow plenty of time for you to enter, park, & get settled in for showtime at 7:30pm...and of course, visit our large Concession Facility for dinner, appetizers, & desserts!

So, PLEASE arrive EARLY! This helps us as much as it helps you! It's more FUN & less stress for all of us if you plan to BE HERE EARLY. Relax & enjoy eating on our NEW covered patios, or toss a ball on the playground or even bring games to enjoy at your TAYGATE! Wear your favorite Taylor Swift attire & friendship bracelets, too! Lots of fun photo opportunities as well!

Ticket Prices have been set for all theatres for this event as follows: ADULTS - $19.89 CHILDREN- $13.13 Drive-in age ranges still apply (Adults are 12 yrs and up!).

Tickets will be sold the same as always at our newly remodeled Ticket Booth. (Now that our Ticket Booth has been updated, we are working on getting credit card access installed as soon as possible, so we hope to have that available for this event & will update you on our progress soon. However, presently, we are cash only at our Ticket Booth, as always.

We have had questions about pre-sale tickets. We are opening our gates hours before showtime. At a drive-in, patrons still have to process through the Ticket Booth to park, no matter how they buy their tickets, so you still have to wait in line. Please note that pre-sale at a drive-in does not quite work the same as it does at an indoor, as a particular "parking spot" is not reserved at a drive-in that pre-sells. You are buying "A spot" not your "preferred spot"...so parking is still 1st come 1st served to get your "preferred spot" at a drive-in, no matter how you buy your tickets.

We plan to play this on ALL 3 screens on opening weekend, because we want to utilize our entire facility & immense parking capacity for this event! Once the concert ends, Swifties will need to exit the theatre, so that we can continue with our Movie features scheduled later in the evening. You must exit & re-enter to purchase tickets for the other movies, if you desire. Final details on this are still being worked out, so we will update you soon.

TAYLOR SWIFT| THE ERAS TOUR Concert Film will continue on Oct 19-22 (Additional dates TBA).

Always a double feature for one low price!
Patrons (ages 12+)
$11.00
Children
$6.00
Under 3 Years Old
FREE

CASH only, for tickets!

CASH OR CREDIT CARDS in concession.

Subscribe to our Movie Texting Service to receive a short text message each week with our new movie schedule for all 3 screens!
Click Here to Subscribe!



Subscribe to our Movie Email Service to receive a weekly email with our new movie schedule for all 3 screens!
Click Here to Subscribe!